---
---


Douglas M. Bryce
Digital Publications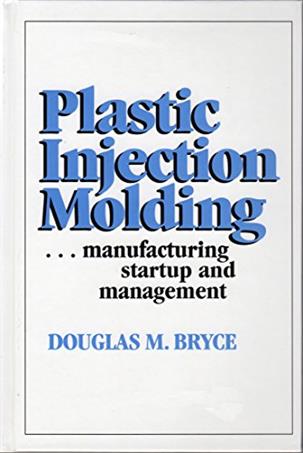 Read an excerpt (click here)
This is the fourth volume in the Plastic Injection Molding (PIM) 4-volume series authored by plastics expert Douglas M. Bryce. Use this ebook if you ever wanted to know how to startup and/or manage a plastic injection molding shop.

A Full 12 Chapters and 2 Appendices, stuffed with information. Includes hundreds of graphics, tables, charts, and photos to help you understand every concept and suggestion.

Just look at some of the subjects covered in this PDF ebook:
Injection molding concepts, Material definitions, Determining Primary Equipment needs, Determining Auxiliary Equipment needs, Determining Utility Requirements, Determining molding costs, Plant Layout, Organizational Structure, Determining costs, Quality Control concepts, Building selection, Effective Management Practices, and much more.

Includes a Benchmarking checklist, developed by Mr. Bryce, that you can use to see exactly where you'll stand compared to other molders across the United States. Also includes a valuable list of Troubleshooting Resources that can be used to determine the causes and solutions to molded defects.
---

$8.95

If you prefer a "
hardcover
" version of this book click
HERE
now.
If you prefer a "
softcover
" version of this book click
HERE
now.